Concrete Contractors Bend Oregon
Partners: Eagle Vision Construction
We are the premier local concrete companies, we strive to be the best for all our customers and with over 15 years of experience in the field, there is no better choice.
Quality concrete makes sure customers get the best out of concrete services and provide great customer service.
There are thousands of types of concrete available to consumers for use. In addition to choosing a type of concrete, you'll also be faced with decisions about concrete finishes such as stains and sealers. With all the choices, remember that the greatest value stamped concrete has to offer you is its durability and longevity. You may also be making decisions regarding which contractor or companies to hire and then making decisions with them as they work with you on the project.
Quality Concrete makes sure customers get the best in services and give nice customer service. If you are looking for concrete companies in Bend, Quality Concrete is the company for you! We always make sure we provide 100 percent customer service. Our team of professionals always supervises and makes sure every step of the way is done correctly. 
We provide Residential and Commercial services for all of your concrete needs.
Why call our Bend Oregon concrete contractors?
We will give you four reasons to give our teams a call. We always make sure that our customers are satisfied with the work that's being done. It's a big job and permanent work, for the most part, so we walk you through everything we are doing and give you an idea of how it will come out. Find us online here
Concrete Contractors Bend Oregon
We are the premier local Bend Oregon concrete contractors inc, we strive to be the best for all our customers and with over 15 years of experience in the field, there is no better choice. Whether you are a residential or commercial customer in Bend or Central Oregon concrete, we can get the job done right for you. From decorative concrete to concrete repair services, Quality Concrete, Bend contractor services, has the rating, experience, equipment, customer service, and know-how for all types of services. You may continue on our website for the quote.
Our Concrete Bend Oregon also Specialize in:
Patios

Concrete sidewalks and walkways 

Concrete pads and slabs

Concrete retaining walls 

Foundations

Repairs

Concrete polishing

Concrete floors

Concrete leveling

Commercial concrete 
Concrete Foundations
A concrete slab is one of the most common types of house foundations, requiring the least amount of lot prep to begin building. Concrete foundations are an important and powerful part of the building. Without a solid foundation, a structure may move and shift with the earth and may collapse.
No matter what concrete foundation people use, one consideration is water in the soil. Water can increase the likelihood of cracks, something that will undermine the integrity of the foundation. Coating the home foundations with sealants is necessary to mitigate this risk. The design of a foundation will help spread the pressure from a structure evenly. 
There are many types and here we will explore some of the more common ones. The most appropriate depends on cost and the overall load of the building. Generally, concrete foundations are your cheapest option when it comes to home foundations, an excellent choice if the budget is front of mind. Of all foundation types, slabs require the least amount of maintenance, adding to their services pricing value
The building of footings is best left to the pros that can assess the soil conditions and decide on the proper depth and width for the footings as well as the proper placement. The dimensions of footings also depend on the size and type of structure that will be built. Open home concrete footings may also be needed for projects such as a deck, pergola, retaining wall, patios, or other types of building creation. 
Concrete Retaining Walls
Bend, Oregon concrete companies also deal with concrete retaining walls. A retaining wall is a structure that is designed and constructed to withstand the lateral pressure of soil or hold back soil materials. There are even various types of retaining wall structures that are used for numerous goals.
While concrete retaining walls can be left in their natural state, a finish will integrate the structural element well into the garden setting. You can render stamped concrete in a smooth or textured finish in various colors to create a modern appearance. The footing will extend outwards from the face of the wall or out the back depending on the type specified by concrete companies in Oregon. This does have some influence on the adjacent planting at the base of the face of the wall. 
Concrete Repair
Concrete is one of the most used and durable man-made materials in the world. Structures built with concrete have numerous advantages, from superior fire resistance to environmental and location perks. It's strong and sturdy, but not a super-substance. Whether it's used for your business or your house it is important to have an outdoor living designer to help you when you're working with concrete.
Deteriorating concrete structures can cause environmental as well as waste and disposal problems, increase shutdown or replacement costs and create a safety hazard for employees. For all materials, concrete also tends to wither and crack. There are various reasons why concrete patios need concrete repair services.
Concrete driveways
A concrete driveway is a great option every time because they are so convenient because when it rains it won't get muddy. Its physical properties make it one of the best driveway building materials on the market. It is versatile and can be poured into basically any shape or size of mold or frame. Because it is able to have low permeability, it can stand up to moisture and its smooth surface is easy to shovel in the wintertime.
The size of the aggregate in the concrete mixture can vary, depending on the intended use of the concrete. For typical garage structural driveway building used, concrete is formed with gravel-sized driveway aggregates, but for finer work and smoother finished surfaces, finer sands can be used as the aggregate. 
When you remove the top layer of cement driveway paste in the concrete mix, you expose the top of the aggregate stones while leaving the rest embedded in the surface. This option offers an attractive, skid-resistant surface for your exterior concrete applications. 
Patio Pavers Bend Oregon
A home patio is an essential element in today's backyards. Concrete is the most popular patio material in the country. With many decorative finishes, Oregon patio works attract new homeowners who want an outdoor surface with unlimited patios design potential.
Your concrete patios will be gorgeous and functional for years to come; it won't ever rot, warp, or sink, and is completely fireproof. You only need to make sure the patio installation includes good drainage and reinforcement, proper curing, and control joints to prevent random cracking. 
Upgrading your backyard with decorative Bend concrete is also an investment that will offer many years of enjoyment while improving the look of your landscape. 
Concrete in Bend is easy to maintain and can stand up to the harshest of weather conditions. Unlike paving stones, you won't have joints between units where grass and weeds can sprout. And unlike wood, concrete won't warp, rot or require periodic staining.
Another of the most noticeable features of a home's exterior is the front porch. Whether it's a small concrete landing and stairs welcoming people to your door, or wrap-around patios with room for seating, the porch is an important design element. There are concrete home porch and concrete home steps that would transform the front of your house beautifully.
What Is Concrete?
Concrete is easily and readily prepared and fabricated in all sorts of shapes and structural systems. Its great simplicity lies in the fact that its constituents are ubiquitous and are readily available almost anywhere in the world. As a result of its ubiquity, functionality, and flexibility it has become by far the most popular and widely used construction material in the world.
Concrete companies are among the most important stakeholders in most construction works. While some sustainable structures are made from pure wood and glass, most commercial and industrial buildings are still made from cement. Here are the basics of different cement types used in the construction LLC industry.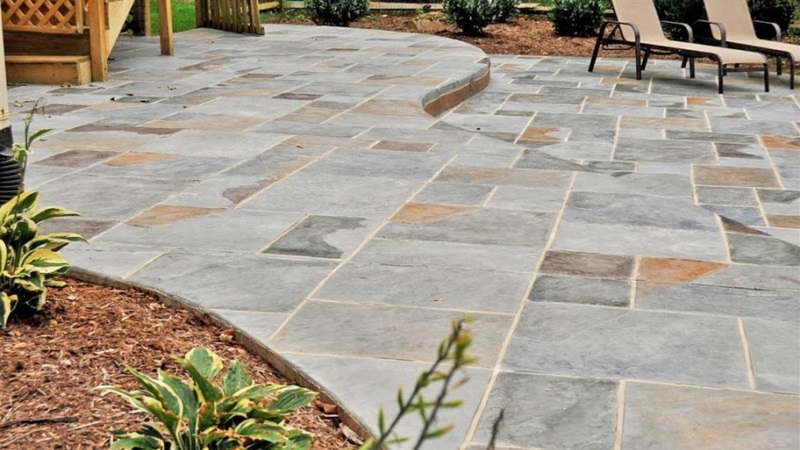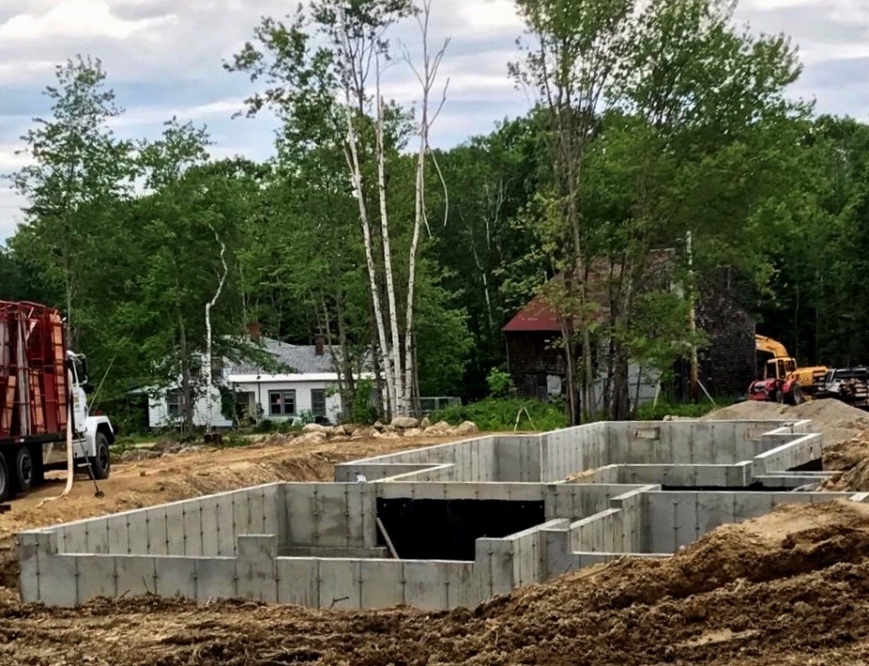 History Of Concrete
The precursor to concrete was invented in about 1300 BC when Middle Eastern builders found that when they coated the outsides of their pounded-clay fortresses and home walls with a thin, damp coating of burned limestone, it reacts chemically with gases in the air to form a hard, protective surface.
Install early cementitious composite materials typically included mortar-crushed, burned limestone, sand, and water, which was used for building with stone, as opposed to casting the material in a mold, which is essentially how modern concrete is used.